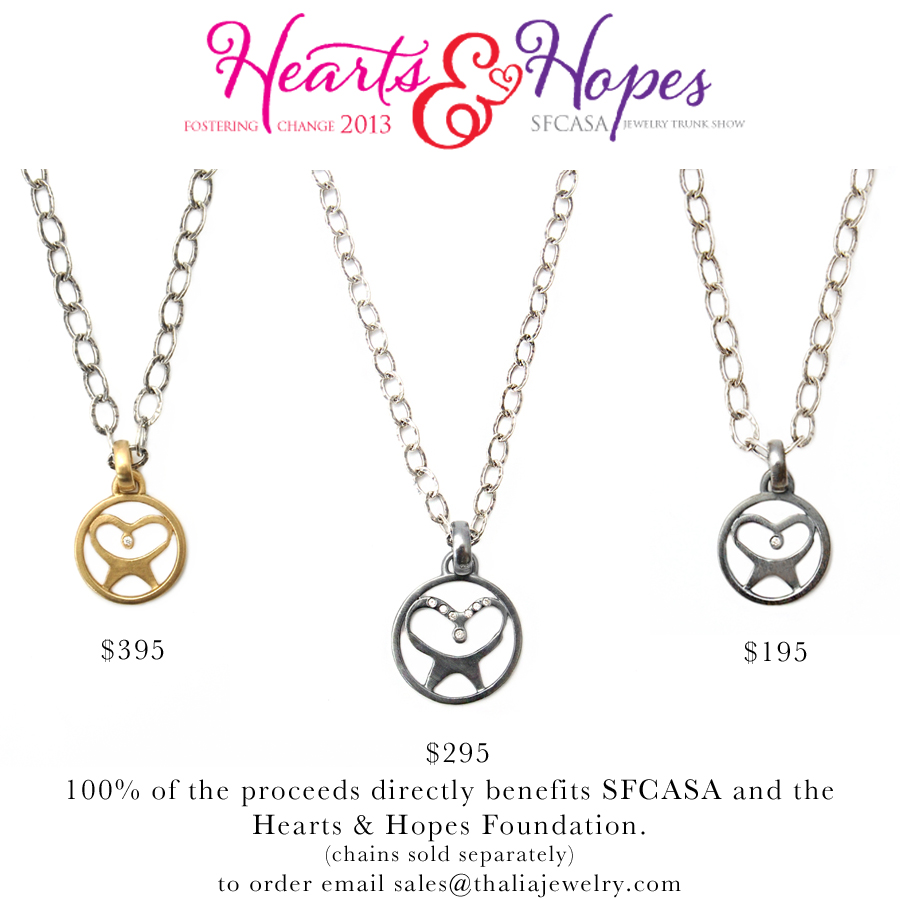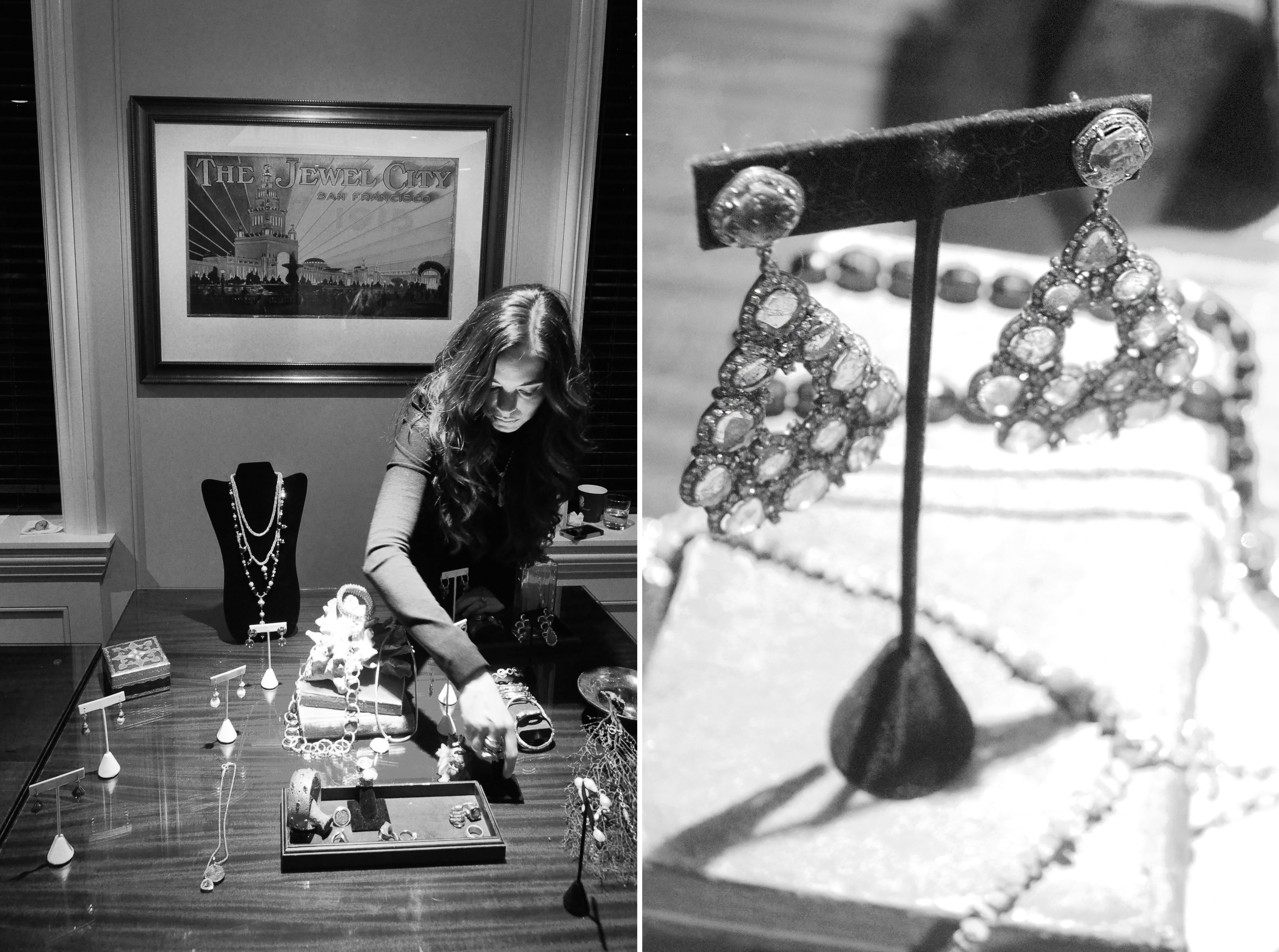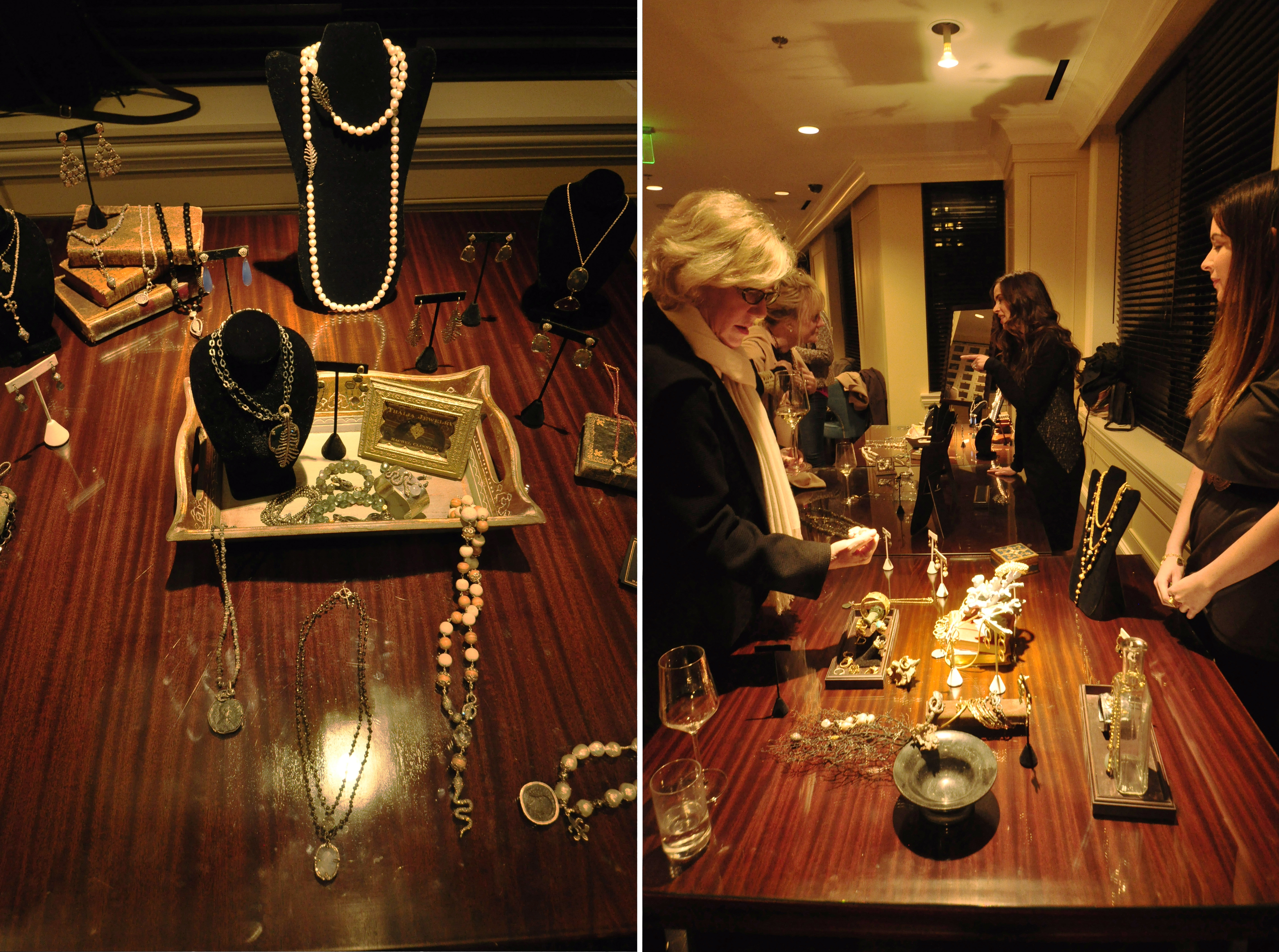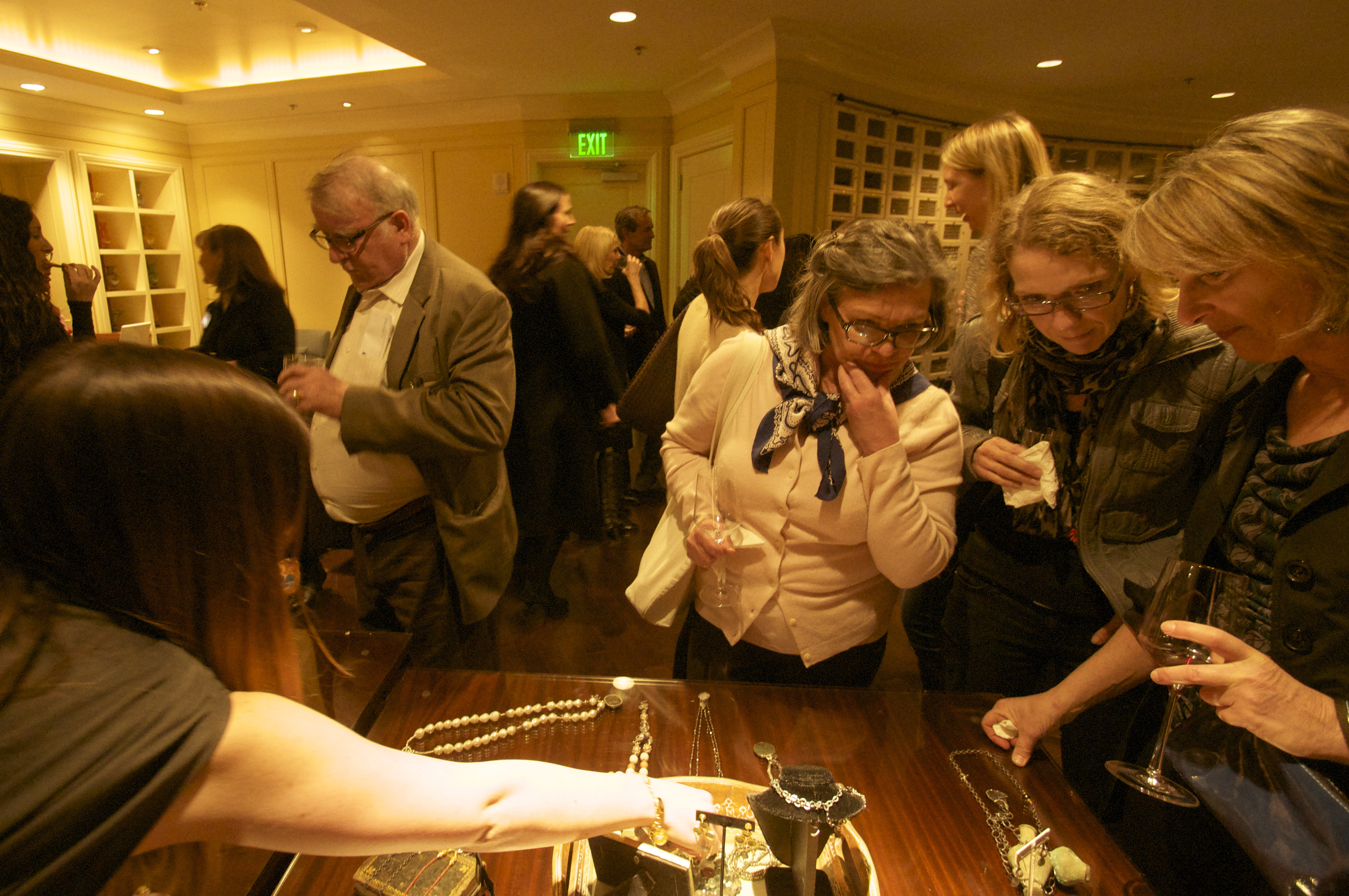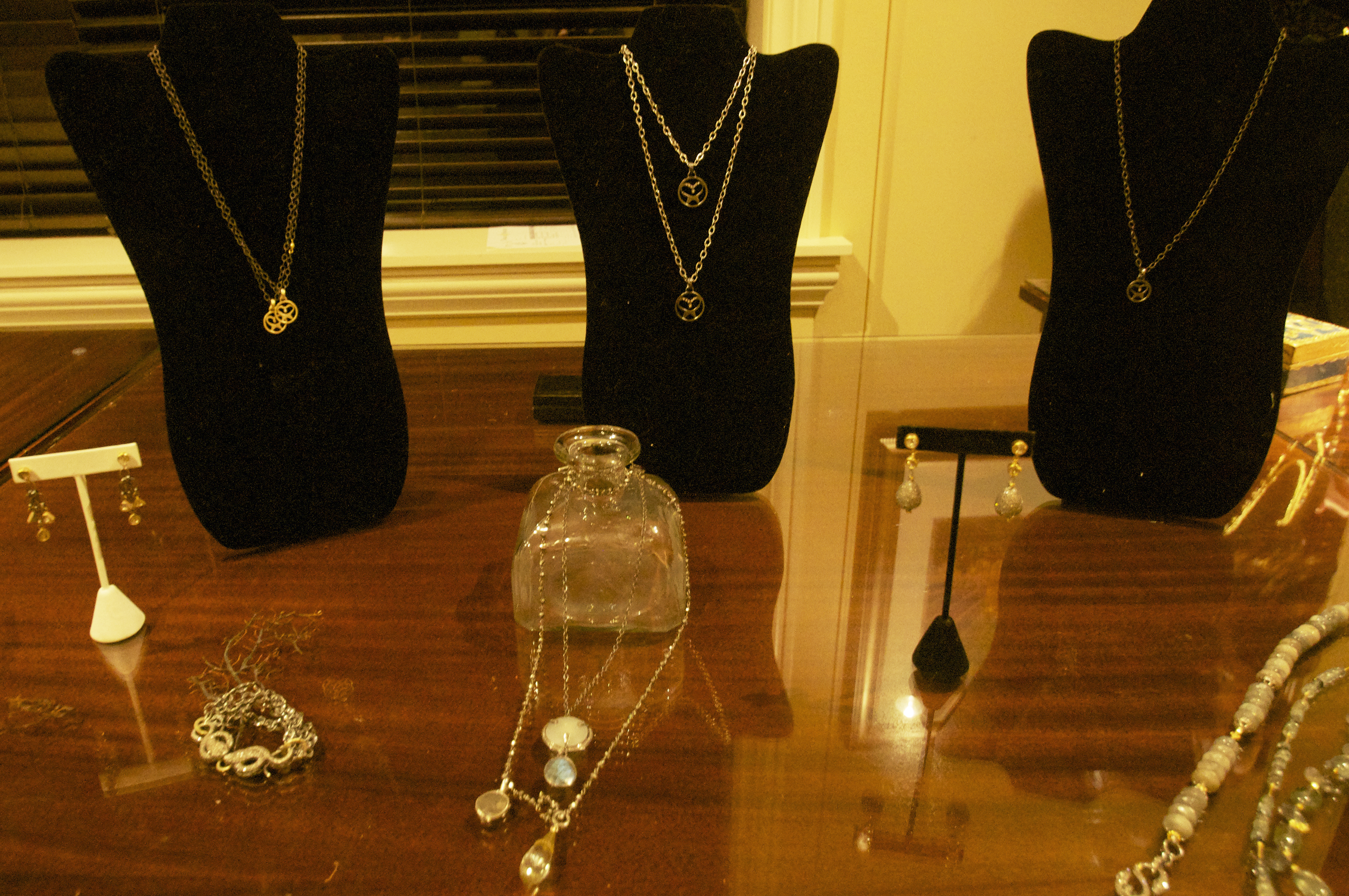 We wanted to thank everyone who made it out to last nights event, and a special thanks to our hosts SFCASA for making it all possible.
SFCASA is a nonprofit organization that provides volunteers to aid abused and neglected children. This program empowers everyday citizens to become officers of the court to serve as advocates and mentors to the foster care children who aren't receiving the physical and emotional support they need. The funds SFCASA receives goes to providing foster care children with nurturing homes, healthcare, educational needs, and making ties within the community.
Our designer Rachel Clinnick teamed up with dear friend and SFCASA volunteer, Tami Epstein, to make it happen. Rachel designed a beautiful custom pendant incorporating the CASA logo. The pendants come in 18k gold or oxidized sterling silver and feature diamonds. These one of a kind pendants are still on sale for the prices listed above (chains sold separately), and will be 100% donated to SFCASA.
If you're interested in purchasing a pendant please email us at: sales@thaliajewelry.com